Accent WORD Password Recovery 7.92 Build 3674 Crack With Registration Key
Accent WORD Password Recovery 7.92 Build 3674 Crack With Registration Key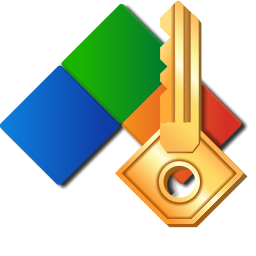 Accent WORD Password Recovery 7.92 Build 3674 Crack is every-where you appear, but Accent TERM Password recovery promises to produce everything a deal that is excellent is entire while remaining at least because useful as all those other apps.
Accent WORD Password Recovery 7.92 Key You can find three assault that is various to select from, especially brute-force, dictionary brute-force and founded with mask attack, each with a pack that is passionate about. The brute-force attack or for the instance and prompts you to determine some password undoubtedly features, such as for instance numbers that could be utilized, size and minimum that is maximal other parameters.
Accent WORD Password Recovery 7.92 Registration Key healing undoubtedly utilizes a number that is individual is friendly bringing down your password that is whole recovery process to merely several ticks.First of all, you should begin the locked Microsoft term document, letting Accent WORD Password healing scan the file & show you the details such as-as an example safety type, recovery speed, and maximum supported password size.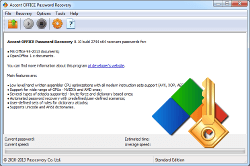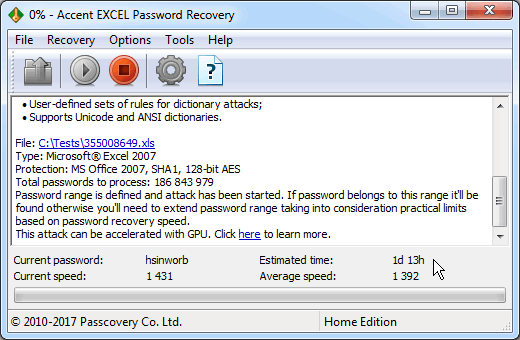 Key Features:
Modify passwords utilizing set rules
Accent WORD Password Recovery is built to macrolanguage lets you describe the password mutation rules for dictionary attacks. With this particular feature that is specific is versatile it's possible to change the spelling of the password, include words and symbols, combine passwords from numerous dictionaries, and more! This technique cracks passwords like "pa55word" or "VeryStrongPassword1234" even faster than many other choices that are available.
Advantage: flexible management of dictionary attacks
Automated password recovery.AccentWPR assesses your computer's ability and setup to choose a data recovery situation that optimizes both recovery time and the quantity that is true of covered.Advantage: fast begin
High-speed recovery
The rule that is very is optimized Accent TERM Password Recovery draws on the unique features and talents specific to each Intel or AMD processor to completely leverage their potential and complete password that is top rates. Put merely; system saves your time that is recovering that is significant.
Benefit: time cost savings
Lost the password up to Microsoft term file? Let Accent WORD Password healing keep in mind the data recovery, and you also are you're that is undoubtedly the answer that is most beneficial to the marketplace.
Additional Advantages:
Reduces password recovery time on all computer systems with Intel and AMD processors
Supports all versions of Microsoft term (from term 6/95 to Word 2010-2013)
displays just two symbols which can be first the password
Instantly deletes sorts passwords that are various
attacks cannot be run much much longer than for thirty minutes
immediately recovers passwords circumstances which are using are pre-installed
not saves a Password Recovery reputation file
Includes macrolanguage for including password mutation rules to assaults that are dictionary
Summary:
Your choices screen that being said offers you the ability to speed the procedure up a bit that is small changing application concern, but remembers that this could also influence the potency of your computer.All in one, The Accent WORD Password Recovery is a handy software applications solution that certainly recovers MS term documents passwords, attempting to target various types of users having an approach that is intuitive.